Store charge-out rates
All master services contracts and call off contracts between your company and any third party or client are stored in the Contracts database. This is where your agreed charge-out rates for specific clients are stored.
Find out more about proposals >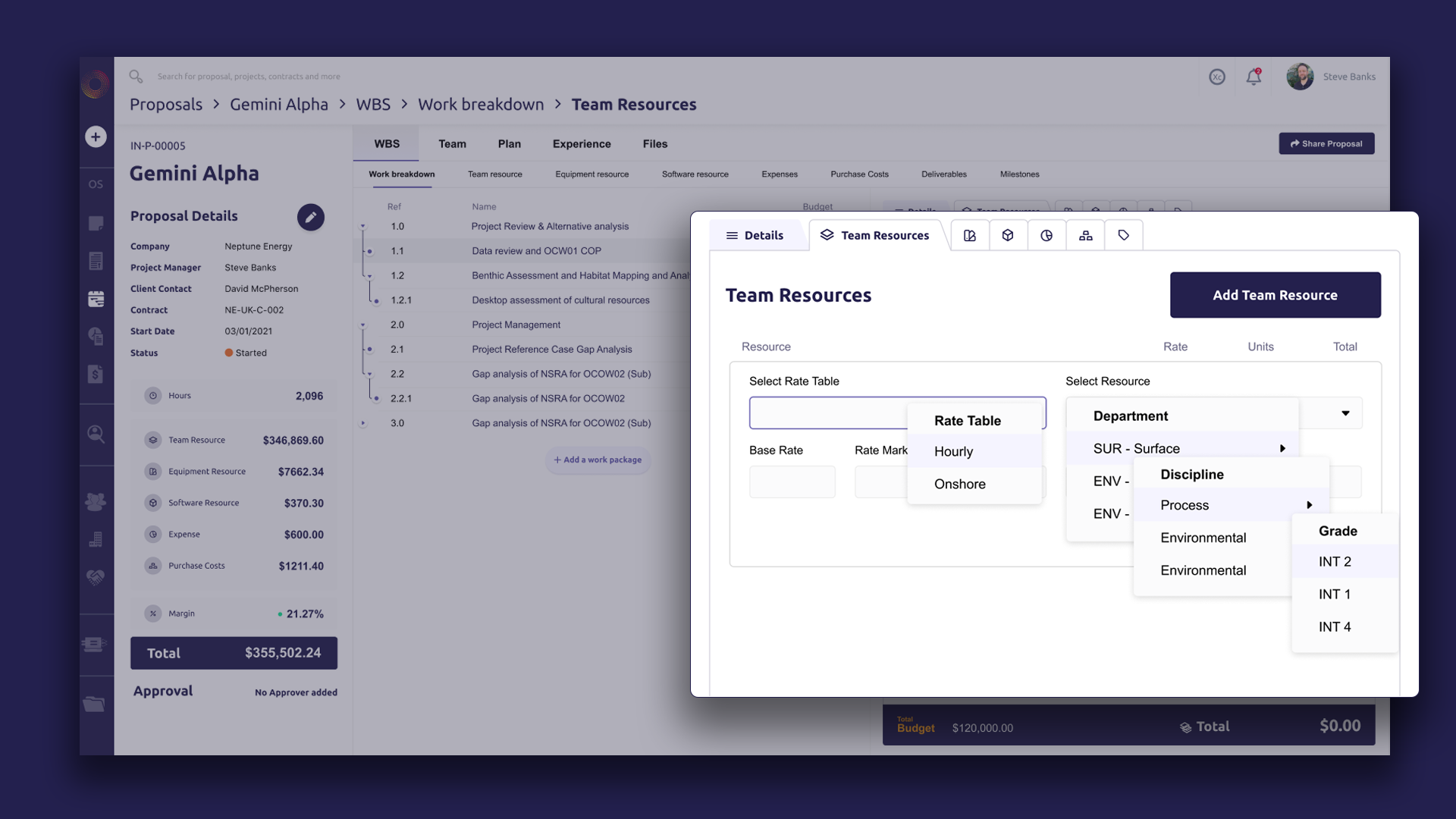 Eliminate errors
When you are planning a project, you select the appropriate contract and it populates all of the key areas including expenses, payment terms and markups. As this comes from a database it eliminates errors.
Learn about project finance >
Create and maintain rate tables
Only authorised users can manage the content of these rate tables and can also control if other users can override these rates in Proposals. Different rates can be added for labour, equipment and software rates based on or duration.
Find out more about project controls >
Interested in finding out more about how you can use Proteus to manage your contracts?
Fill out the form and we'll contact you to discuss how we can help power your project management